Hello dear readers of my blog! I would like to provide information on how to back up our necessary files through the Dropbox air storage service and how to use these files (photos, videos, etc.) on any device at any time.
There are free services on the Internet that allow users to store their files (photos, videos, documents, etc.). You will register to use the Services and you will be able to upload your files to it.
Google Drive, Yandex Disk, and Dropbox are examples of services that perform this task and have been tested for many years.
In this article, you will learn more about the capabilities of Dropbox and how to use them (so read the article to the end).
Nowadays, the use of such services by every individual and enterprises is increasing. As technology advances and people continue to access the Internet through computers, tablets, and smartphones, the need to retrieve and synchronize data from various devices has become more important than ever.
For this reason, the use of services such as Dropbox is increasing.
Why use Dropbox?
Compatible with the most popular operating systems: Dropbox works with Windows, Mac, Linux, iPad, iPhone, Android and BlackBerry.
Have you ever needed to use some type of file that was created or updated on another computer? Services like Dropbox eliminate time-consuming tasks (steps) like saving those files to a USB flash drive or emailing the files to yourself (so you can use them on another computer).
It's also no secret that many people these days use mobile devices or multiple PCs in addition to their main computers.
If you want to seamlessly access your photos, music, and e-books from any other computer or mobile device without having to go through the tedious task of transferring those files, Dropbox makes it all possible for you—even with any kind of access to files and documents across all platforms. 'makes changes at the same time.
Where and how to start using Dropbox?
Dropbox will ask you to enter your first name, last name, email address and password to open a free account. Go to this link and continue reading the article and complete the tasks together!
After entering the required information, click the Sign up for free button!
Attention: keep the data you entered safe! When you try to log back into your account, you will be asked for the following information: login and password.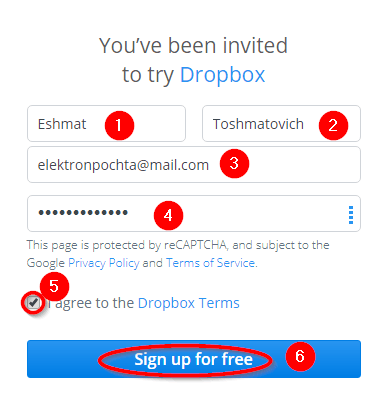 On the next new page, you will be asked to download the compatible Dropbox app for your computer. Click the Download Dropbox button and it will ask you where to put the program. Specify the location and the download will begin.
Once the app is downloaded, launch it and it will start downloading and then installing the Dropbox files. Let's wait a bit (((

After the installation is completed, a new page will open in a new tab from the browser and a new small window will open on the computer.
From the new window that opens, click the Open My Dropbox button!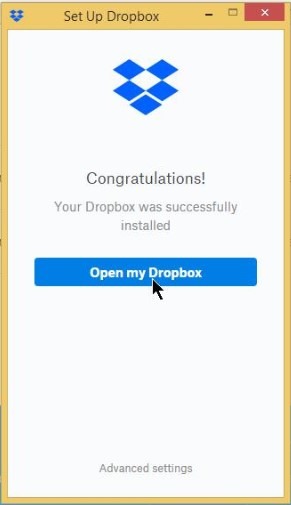 Click Get Started!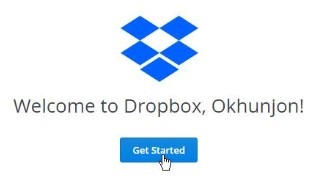 In the next windows, click Next and finally Finish. After that, your computer will connect to Dropbox.
A new shortcut will open in the computer bottom bar. If you go to this shortcut, you will be taken to the place where your Dropbox files are.

ON BROWSER: Click OK, got it! This will open your Dropbox account in the browser.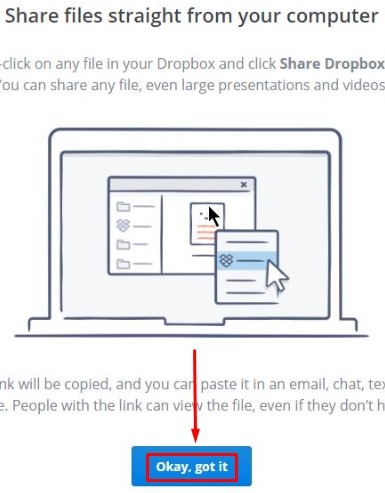 Now you need to confirm the mail, for this, go to the Files menu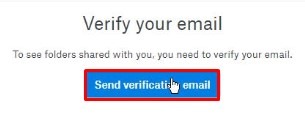 and click the Send verification email button!
Then go to your inbox and check spam, that is, there will be a link to confirm. Click the Verify your email button!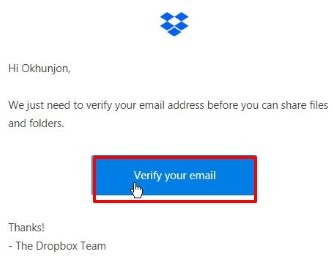 Now the Dropbox account is open and connected to the computer.
How does Dropbox work?
Dropbox can be used from a device with an installed application or by logging into an account on the Internet.
When using the device, we place the files we want to place in the Dropbox memory.
When the device is connected to the Internet, these files are synchronized, that is, they are uploaded to the Internet. When you install Dropbox on the device, its icon will be created on the desktop, and if you go to that icon and place other files, these files will be automatically uploaded to the Internet.


You will get 2 GB of free storage as soon as you sign in to your account.
Now I want to give instructions on working with files. As soon as you enter the Files menu, four more small menus will open.
My files — this is where your Dropbox files are located.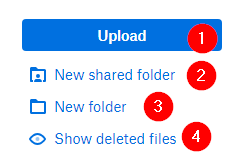 Upload a folder or file from the device.
Create a folder to share.
Create a new folder.
Turn offview the extracted files.
Sharing – You can also share files with your friends.
File requests – You can ask your friends to send files.
Deleted files — All deleted files. There is an option to restore or permanently delete.
Here, you also got information on how to save your necessary files using the Dropbox service.
If you have any questions about the article, you can leave them in the comments, you will definitely get an answer. I recommend SUBSCRIBE to my blog.
I wish you good luck, bye!